RN EMS - EVENT Management system
The perfect system for your driving events
The Event Management is an innovative and unique set of tools that help you to automate your driving events in order to offer your customers a seamless experience. It was developed for organizers of trackdays, driving experience events, racing schools and similar events. The system is fully scalable and can be customized for your individual use case.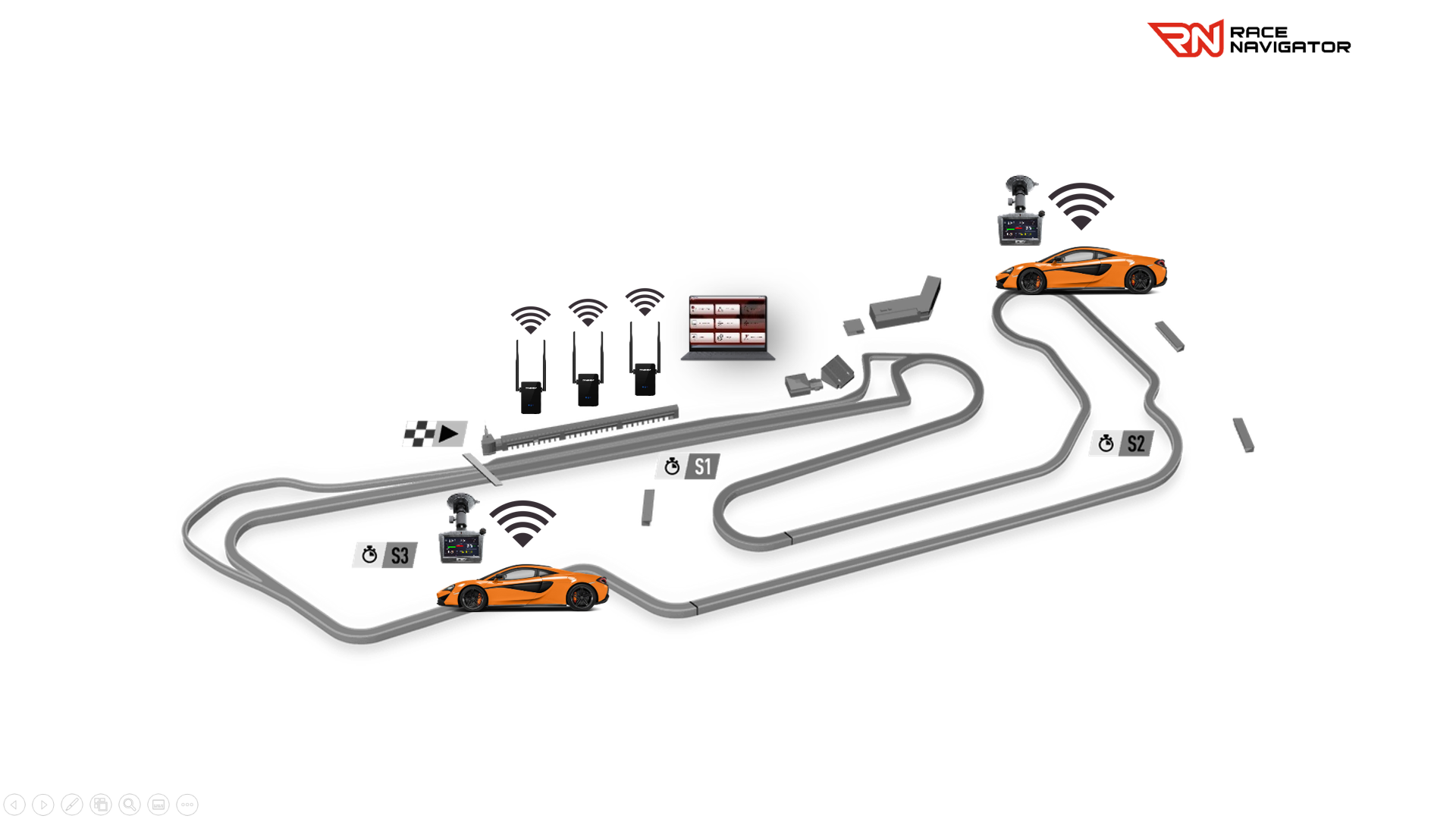 Automate the management of your driving events
Automate the management of your driving event. The Race Navigator Event Management System (EMS) simplifies the handling of large customer groups at driving experience events and similar events. The EMS automates the recording, allocation, storage and export of customer videos and data. Key features include: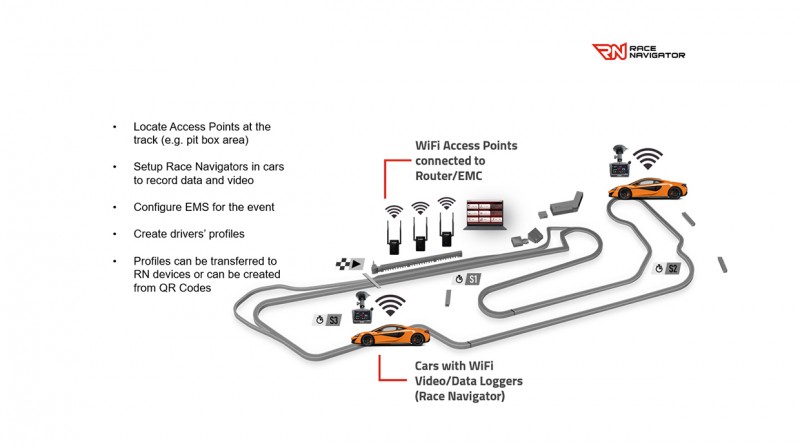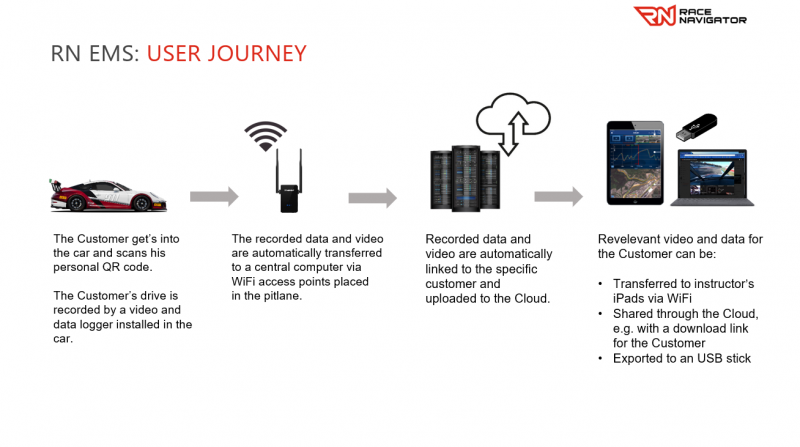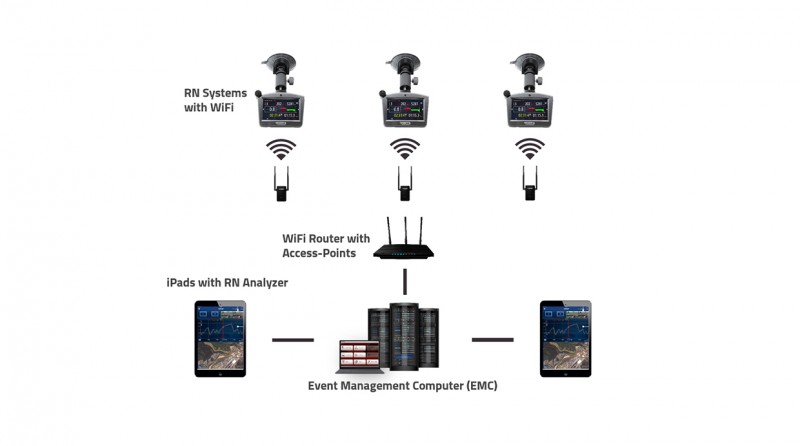 A unique experience for your customers
With the RN Event Management System you offer your customers a unique, seamless experience. Customers receive personalized video recordings of their driving experience – immediately on a USB stick or for later download via an individual link. Video and data analysis in groups as well as individually for each participant can be done easily – the required data is automatically available to instructors.
The RN Event Management System is already being used by numerous well-known customers. It is excellently scalable. We offer tailor-made solutions for all types of events, from small taxi events to large-scale driving experience events with dozens of participants and instructors.
Are you interested in using the EMS system? We will be happy to advise you personally and without obligation and create a tailor-made solution for you.